Click on Links and Resources buttons above to access exciting home projects. Click on Links and Resources buttons above to access exciting home projects!
Welcome to the RAF STEM Website
Please note that following the latest Government advice, all RAF Youth & STEM activity has been suspended until the end of August which includes our residential courses. We are not re-booking activities for future dates at this time but are hopeful that some activities may be rescheduled for dates later this year.
In the mean time we are working with other education providers to offer online resources for use by parent and carers at home. Please check out the 'Resources' and 'Links' buttons in our top menu bar to access some exciting activities you can do at home.
The RAF is a highly technical Service, with more than 50% of its workforce comprised of engineers and engineer technicians. Using our network of over 500 RAF STEM Ambassadors, we are committed to informing, inspiring and enabling young people to study STEM subjects and promote STEM skills across a wide population.  This work is distinct from recruitment and is free at the point of delivery. Our aspiration is to assist in the delivery of a future talent pool with the right skills and motivation, truly reflective of the society we serve, that understands the breadth of opportunities available to them if they study STEM subjects.
RAF Youth and STEM Team
The RAF Youth and STEM Team run a national programme of STEM engagement that includes; Large Scale Events (such as Multi Activity Days within a Museum), In School STEM Days, Residential Courses and the development of learning resources.
If you wish to talk to a member of our team about STEM opportunities in your area please contact us via the Facebook or Twitter links below.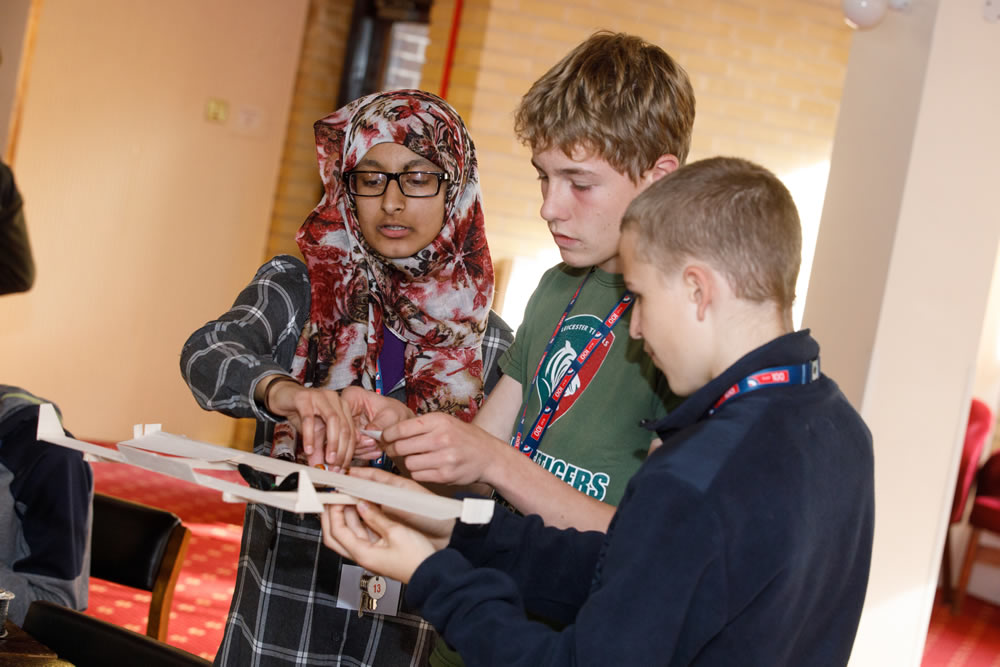 Download RAF STEM Resources
Teachers, Parents and Youth organisations are welcome to access and download a large variety of both Primary and Secondary age appropriate STEM activities via the "View STEM Resources" button.
View STEM Resources
RAF Discovery App
The RAF Discovery app uses augmented reality to bring basic concepts of flight to life in a digital Workshop. View official RAF flypast formations or watch your own generated formations live in your home.
Find Out More